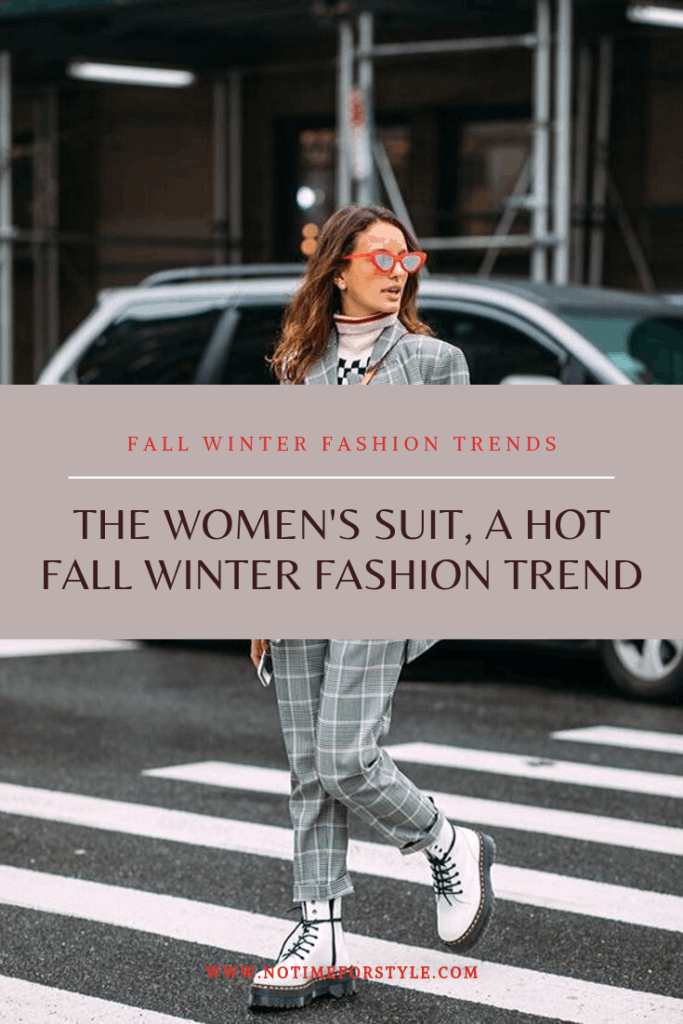 A new season is invariably synonymous with new trends: and, speaking of new trends, this autumn-winter 2021 2022 season offers us so many! One of these, and also one of the most wearable fall winter fashion trends, is the timeless women's suit. I know, "suit" is a word that sounds vaguely old to some of us. It's what I've worn for years and years in a row, as a young graduate in my career, when I worked in finance.
In any case, a timeless women's suit has been the common thread that has united almost all the fall winter 2021 2022 fashion catwalks.
And again, it's somehow strange for me to see it proposed again, even if it has been revolutionized and transformed in a hot fall winter fashion trend for 2021 2022, on the catwalks and on the streets! It reminds me invariably of the 90s even if the "new" women's suits are undoubtedly completely transformed!
SO WHAT ARE THE HALLMARKS OF THE "NEW" WOMEN'S SUIT?
So what's different about the women's suit this fashion season 2021 2022? How are we going to wear women's suits in the coming months? And on which colors, proportions and patterns should we focus?
In general, this year the usually rigid tailored cuts are reinvented in the most disparate models and patterns, ranging from check, to floral, to tartan and then again to a lot of solid color. The jackets are now soft and a bit deconstructed, wider than in the past, but maybe no longer oversized and not even in 80's style with (too) wide shoulders.
We're seeing a lot of different models of the women's suit, this autumn-winter  fashion season, from the more tailored ones presented by Dolce & Gabbana to the tuxedos proposed by Ralph Lauren, just to mention a couple.
Not to mention the trousers, the real innovative element of the new women's suits: animal prints, floral patterns and check patterns characterize the most particular autumn-winter 2021 2022 trousers. Even the shapes are different: exaggerated volumes give personality to the pajama pants and culottes.
Very popular (I love them!)are the cropped models in elegant shapes, such as cigarette pants or the more flared models. Even among the fabrics there are many variations: you can find jacquard, velvet, satin, lace and wool among the most feminine novelties.
---
Here you can find some of the trendiest women's suits for the coming seasons:
ASOS: a really wide choice of women's suits
---
Anyhow, in this post I would like to offer you my personal trouser suit roundup that struck me, hoping that you like them too!