Discussing over 50 fashion can sometimes spark debates.
Personally, I firmly believe that women should have the freedom to express their unique style, regardless of their age.
However, as we grow and evolve, we become more attuned to our identity and the impression we wish to make on the world, including our outward appearance.
Thankfully, at some point in this journey, the potential insecurities and concerns about our bodies and style tend to fade or lessen.
Dressing becomes an act of self-expression, less influenced by external pressures.
From my perspective, dressing beyond the ages of 50 doesn't mean ignoring the changes that come with age, both physically and mentally. Denying these changes would be like ignoring reality.
Therefore, terms like "style over 40" or "fashion over 50" don't deter me.
Instead, they serve as sources of inspiration as I seek new and fashionable ideas. Moreover, the fashion market, especially online, has never been more accommodating to the needs of women over 50.
---
Personally, very often I find myself shopping with success and satisfaction especially for pieces such as these:
---
A beautiful Michelle Pfeiffer (all photos are from Pinterest)
I therefore thought that it might be interesting to talk more often about fashion over 40 here on the blog.
Today I would like to introduce you to five women who are in my opinion true icons of style and who remain beautiful, elegant and fascinating even after reaching age 50.
EMMANUELLE ALT
Emmanuelle Alt, born in 1967, once helmed Vogue Paris and stands as an epitome of refined French style. Her Parisian flair showcases clean lines, neutral hues, and a hint of edginess.
Her style, typically Parisian, is made of simple, clean and elegant lines and neutral shades, but with a touch of rock. The garments she prefers are blazers, T-shirts and jeans, which she sometimes combines with more gritty and particular touches.
Steal Her Look
Elevate a simple "Skinny + T-shirt" combo with a stylish blazer for instant elegance.
Enhance the same look with high-heeled sandals or pumps for a special touch.
Discover My Amazon Favorites !
Dive into my Amazon selection and upgrade your shopping game!
CAMERON DIAZ
Even though Cameron Diaz possesses the beauty to be a fashion icon in her twenties, her style exudes Californian casualness even at nearly 48.
Her relaxed and laid-back vibe accentuates her strengths.
In fact, Cameron knows how to dress to always look beautiful and sexy. Although she can afford to wear even a tiny microbikini, she knows the secret of simplicity to maximize her beauty.
Steal Her Look:
Monochromatic outfits can complement your curves and create a slimming effect.
Embrace a slightly "wild" long hairstyle for a youthful appearance.
A vibrant lipstick shade, though challenging, can take years off your look.
INÈS DE LA FRESSANGE
Born in 1957, Inès de la Fressange has maintained her status as a style icon for over three decades. Her Parisian elegance includes clean lines, skillful blending of neutral tones, and occasional pops of color.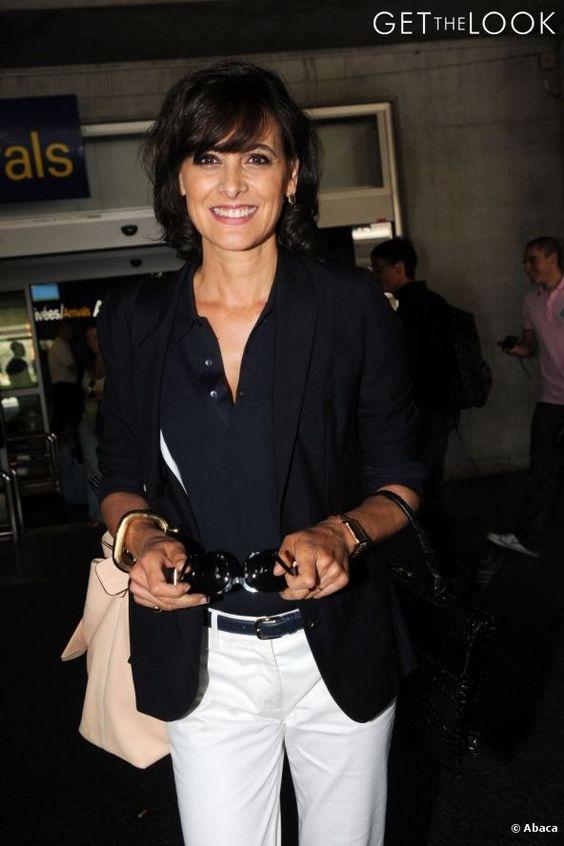 Steal Her Look
Well-fitting basics can work wonders, especially when tailored to your shape.
Play with neutral hues and occasionally surprise with a bold burst of color.
SHOP MY OUTFITS!
Discover the ultimate fashion inspiration at my "Shop my outfits" blog page!
SANDRA BULLOCK
While not often counted among the top style icons, Sandra Bullock's evolving style, even as she ages, captures attention.
Her ability to fuse classic and modern elements with casual accessories, like sneakers or rock tees, showcases her charm.
Steal Her Look
Dress according to the occasion, balancing casual and dressier moments.
Displaying tasteful skin reveals a sexy side while maintaining elegance.
Monochromatic ensembles, even in bold colors, can exude sophistication.
CARINE ROITFELD
Concluding our showcase of icons, Carine Roitfeld, the former director of Vogue Paris, stands as a beacon of sophisticated style beyond 40.
Pencil skirts, silk blouses, and impeccable blazers define her wardrobe, often paired with classic accessories.
Steal Her Look
The pencil skirt remains an ageless and alluring choice, especially when combined creatively.
Rock an animal print with poise and panache, while pairing it with classic garments and neutral tones.
And what are your personal thoughts about over 50 fashion and style?
Did you like this article? Share it on Social Media: