In a world filled with constant noise and endless distractions, the concept of quiet luxury has taken on a new meaning.
The concept of luxury has shifted from extravagant displays of wealth to something more intimate and personal. 
Enter quiet Luxury, or as the Italians beautifully call it, "silent luxury"!
This understated form of elegance emphasizes discreet refinement and individual style, offering a respite from the excesses of modern consumerism. 
In this article, we delve deeper into the essence of luxury, exploring its origins, practical application, and how it can enhance our everyday lives.
Understanding Quiet Luxury
Quiet Luxury is a celebration of refined taste and understated opulence. It seeks to transcend the superficial by focusing on the finest materials, meticulous craftsmanship, and attention to detail.
This concept emphasizes the inherent elegance found in simplicity and timelessness. It is about cherishing quality over quantity, valuing experiences over possessions, and curating a life filled with meaningful moments and objects that resonate with our unique sensibilities.
SHOP MY OUTFITS!
Discover the ultimate fashion inspiration at my "Shop my outfits" blog page!
Italian and European Influence
Italy and Europe have long been at the forefront of embracing an elegant yet understated way of life. The Italian aesthetic preference appreciates sophistication without the need for flamboyance.
It is about effortlessly combining style and substance, where quality takes precedence over ostentation. Renowned Italian brands like Brunello Cucinelli and Max Mara exemplify the essence of Quiet Luxury.
Some outstanding quiet luxury pieces to buy now:

They prioritize the selection of exquisite materials, exquisite craftsmanship, and the absence of conspicuous logos or extravagant price tags.
It is within this cultural context that the concept of Quiet Luxury thrives, resonating with those who seek a more sustainable and enduring form of luxury.
Incorporating Quiet Luxury into Everyday Life
While the idea of Quiet Luxury may seem unattainable, incorporating its principles into our daily lives is both realistic and rewarding. Here are some tangible ways we can embrace Quiet Luxury:
High-Quality Garments: Choose clothing made from premium fabrics with elegant cuts. Opt for classic and timeless styles that transcend fleeting fashion trends. Seek out brands that prioritize ethical sourcing and sustainable practices.
Thoughtful Interior Design: Transform your living space into a sanctuary of elegance. Invest in well-designed furniture and décor that reflects your personal taste. Focus on clean lines, essential forms, and durable materials. Incorporate pieces with excellent craftsmanship that will withstand the test of time.
Artisanal Accessories: Seek out handcrafted accessories such as bags, shoes, and jewelry. Look for items made by skilled artisans, preferably from Italy or other European regions renowned for their craftsmanship. These unique pieces not only add a touch of luxury but also tell a story of artistry and tradition.
Some outstanding quiet luxury pieces to buy now:

Quality Over Quantity: Prioritize unique and long-lasting items over mass-produced goods. Avoid falling into the trap of fast-fashion trends and instead opt for well-made pieces that will remain stylish for years to come. Embrace a mindful approach to consumption, selecting items that align with your personal values and lasting aesthetic.
Appreciating the Details: Develop an eye for quality and attention to detail. Educate yourself on reputable brands and their commitment to craftsmanship. Learn how to identify the hallmarks of exceptional materials and construction. By appreciating the artistry behind well-crafted pieces, you can elevate your understanding and enjoyment of Quiet Luxury.
Breaking Stereotypes
Quiet Luxury challenges the stereotype that refined tastes are exclusive to a particular social class. It is not a privilege reserved for the wealthy or well-educated; rather, it is a mindset and an appreciation for the finer things in life.
Quiet Luxury invites everyone to cultivate a refined aesthetic and indulge in the pleasure of quality, regardless of their background or status.
It is a reminder that elegance and sophistication are accessible to all who value them.
Check My Amazon Selection!
Dive into my Amazon selection and upgrade your shopping game!
Avoiding Extremes
When embracing Quiet Luxury, it is essential to strike a balance and avoid extremes. Discreet luxury does not require overt branding or flashy logos, but it also does not mean sacrificing style and personal expression.
One can still appreciate the decorative value of certain brands' iconic patterns or symbols, as long as it is done tastefully and in moderation.
The key is to find your own unique voice within the realm of Quiet Luxury, honoring your personal style while embracing a more refined and deliberate approach to consumption.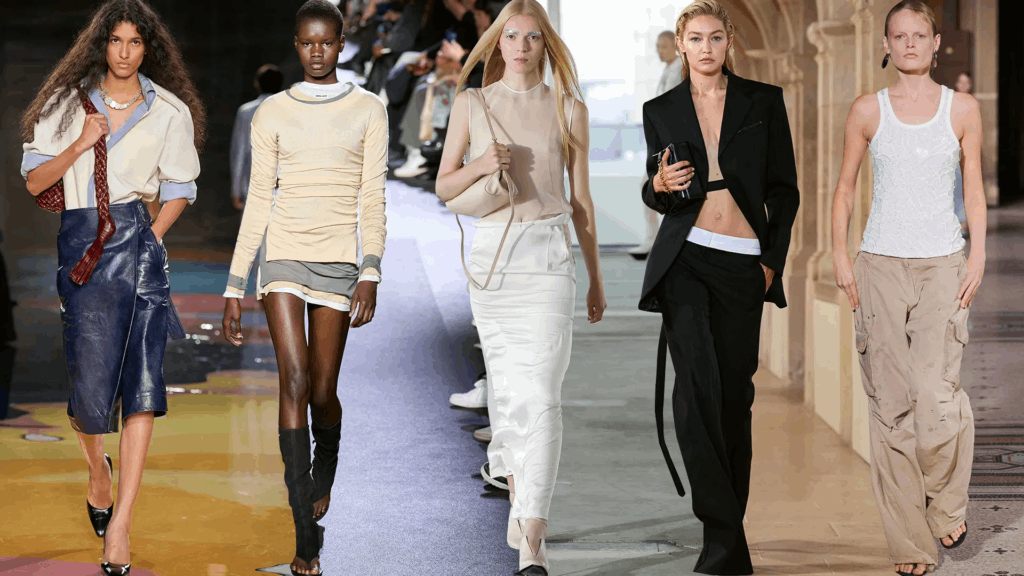 Conclusion
Quiet luxury offers a refreshing perspective on elegance and chicness in a world often dominated by excess and superficiality.
By embracing the principles of quality materials, attention to detail, and timeless style, we can curate a life that reflects our individuality and values.
Let us celebrate the artistry behind well-crafted pieces, appreciate the enduring allure of Quiet Luxury, and find solace in the harmony of refined simplicity.
In this pursuit, we can elevate our everyday experiences and infuse our lives with a sense of lasting beauty and understated opulence.
Want more inspiration? Watch my video! (Turn on English subtitles)
Some outstanding quiet luxury pieces to buy now: