Hello everyone! After the buzz generated by my recent video on the topic, today I want to share with you my personal collection of black designer bags.
As we gear up for the fall-winter season, nothing quite matches the elegance and versatility of a high-quality black designer bag. So, here's a glimpse into my personal collection of black designer bags, each with its unique and irresistible style.
These accessories aren't just mere additions to an outfit; they're investments that bring a touch of timeless elegance to every look.
Selecting the perfect black designer bag may seem like a challenge, but with the right guidance, you can make the process much simpler.
So, here are five key tips to help you choose the perfect black designer bag for you:
Find the Perfect Style for You
Selecting a black bag depends on your personal style and daily needs. Do you require extra space for personal items, or do you prefer a more compact model? Look for a bag that suits your requirements.
Assess Quality and Brand
Black designer bags are synonymous with quality and durability. Scrutinize the brand and craftsmanship to ensure you acquire a high-quality accessory that will accompany you for years.
Where To Buy Chic and Practical Handbags:
Weigh Versatility
Opt for a black bag that easily complements various outfits. A versatile bag can be worn on many occasions, from casual to formal looks.
Consider Your Budget
Designer black bags can vary significantly in price. Set a budget that aligns with your finances and explore options within that price range.
Mango Top Picks for The Season:
Elevate Your Style with the Season's Must-Have Mango Clothing Picks for a Perfect Capsule Wardrobe:
Stay True to Your Personal Style
Lastly, don't forget to keep your personal style in focus. Choose a black bag that makes you feel confident and reflects your unique personality!
As for my personal collection of black bags, both designer and non-designer, over the years, I've carefully acquired and preserved these models:
Handbag designs that every woman will adore:

YSL Icare: Elegance and Spaciousness
Let's begin with the YSL Icare, a bag I've adored for over a year. This bag is my ideal travel companion when I know I'll be spending the entire day away from home.
Its spaciousness is truly remarkable; it can accommodate everything from a sweater to a scarf and even includes a beauty case.
SHOP MY OUTFITS!
Discover the ultimate fashion inspiration at my "Shop my outfits" blog page!
Despite being made of smooth leather, it's incredibly durable. Its structure is simple, but that's one of its best features.
It doesn't have zippers, but instead, a chain to keep it closed. Additionally, its trapezoid design when worn adds an extra touch of elegance. The only drawback? The price is quite high.
Handbag designs that every woman will adore:

Tonca, Polène Paris: French Minimalism at an Affordable Price

Let's now turn our attention to the Tonca by Polène Paris, a French brand renowned for its minimalist and affordable designs. This bag was a purchase in Paris, and the brand offers a wide range of stylish and minimalist bags.
This particular model, in particular, has very few metal details and is lightweight. The magnetic closure is practical, and inside, there's room for the essentials and even a little extra.
For the summer, I have a straw bag that I purchased on Amazon.
It's lightweight, comfortable, and perfect for the summer season. Its structure is simple but suitable for small purchases or a day at the beach. Its versatility makes it an ideal choice for summer days.
Discover My Amazon Favorites !
Dive into my Amazon selection and upgrade your shopping game!
The Prada Fringe Bag For A Boho-Chic Touch
A touch of vintage enters my collection with a Prada fringe bag. Despite my kids calling it "tacky" due to the fringe, I find it cute and intriguing!
Its occasional presence in my rotation always adds a edgy touch to every look.
A fantastic, quite similar model, is this one from Stella Mc Cartney:
The Gucci 1955 Horsebit is a bag I use frequently. Its slightly textured leather is durable, and it comes with a versatile crossbody strap.
Inside, it's well-structured with room for documents and essential items. It's a flawless bag in my opinion, and it's perfect for various occasions.
Here's a full review for you to explore.
Handbag designs that every woman will adore:

Chanel Jumbo Caviar and Chanel Boy: Classic and Timeless

Chanel is a fashion icon, and I own two models: a Chanel Jumbo and a Chanel Boy. Both are elegant, classic, and suitable for both casual and formal looks.
The Chanel Classic Jumbo is my favorite with its gold hardware, while the Chanel Boy with its silver hardware is smaller but equally versatile.
You can find a full review here.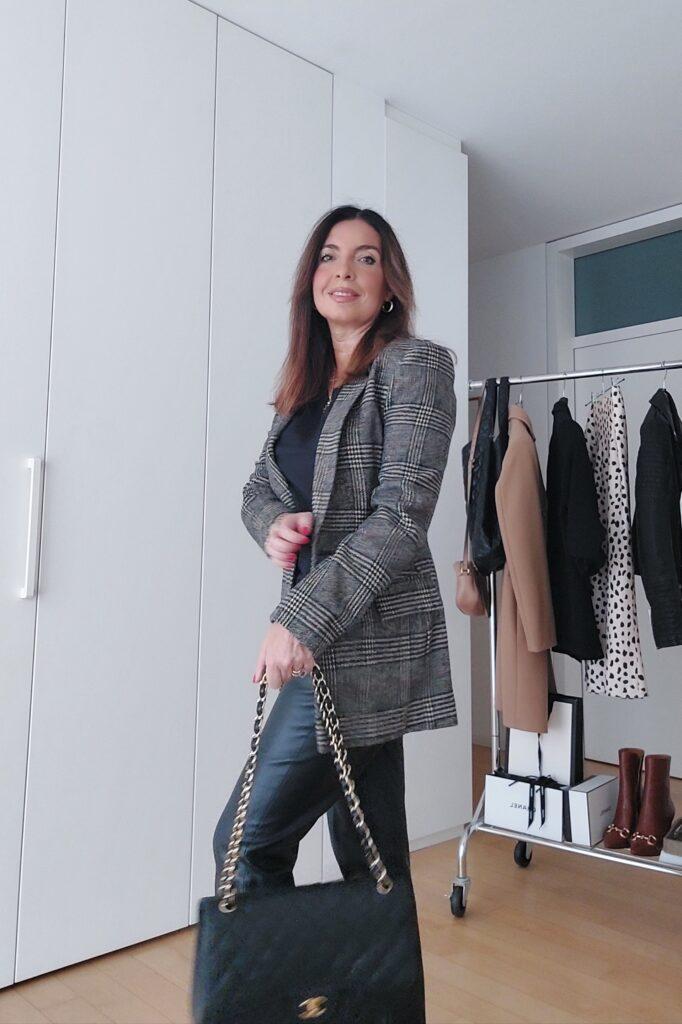 The Tiger Bag: An Asian Surprise
While it's not exactly a "handbag," I wanted to show you a slightly different nylon bag with an embroidered tiger motif that I bought in Tokyo.
It's convenient for everyday activities, from grocery shopping to carrying bulky items. Despite not being expensive, it has garnered a lot of attention thanks to its unique aesthetics.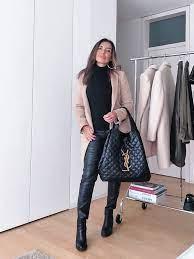 The Perfect Choice for You
I hope this article has been helpful and inspiring in finding the perfect choice for you.
Before making a significant purchase, consider your personal style, daily needs, and the available budget.
A black bag is an investment, so look for the one that best suits your lifestyle and makes you feel confident and elegant every day.
In conclusion, if I had to pick a favorite, it might be the Gucci 1955 Horsebit, but every bag has its special moment in my rotation.
Signature black bags are truly an investment that bestows timeless elegance. How about you? Which of these bags is your preference? Share your choice in the comments!
See you soon with more fashion tips and trends!
Discover My Amazon Favorites !
Dive into my Amazon selection and upgrade your shopping game!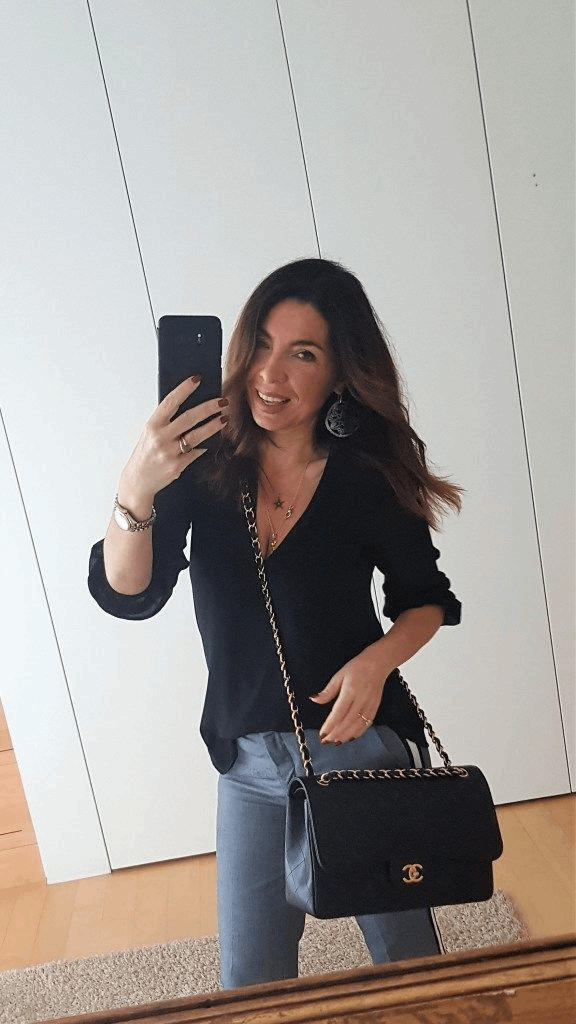 If you enjoyed this article, be sure to check out the video review as well and subscribe to the YouTube channel associated with this blog!