Many of you ask me which are, in my opinion, the best anti aging creams on the market – preferably at low prices.
As we get older, we are all faced with the "usual" problems of skin ageing: lack of hydration and radiance, lack of tone and, often, wrinkles and other signs of aging.
A good anti aging cream for the day can significantly help to reduce all these signs, while improving the tone and radiance of our skin.
This is the theory… but in practice? What are the best anti aging creams to use every day to slow down skin aging as much as possible and improve its appearance immediately?
In recent years I've tried many products and some of these anti aging creams for the day have proven to be particularly good for my skin (I'm 53 years old).
Here then is my personal "hit parade" of the 5 best anti aging creams on the market today, capable of dealing with the problems of "over" skin:
I start from my current super favorite, the cream that is thrilling me and that I am using non stop (sometimes even in the evening and not only in the morning), because it is a real "bomb" of hydration, rich in hyaluronic acid.
My skin, literally, "drinks" it leaving my face perfectly ready to welcome make-up. But also deeply nourished and hydrated throughout the day, with a feeling of absolute well-being.
Moreover, Ceravé Facial Moisturising Lotion is also extremely economical. Not for nothing is it one of the secret weapons of the most famous American beauty bloggers!
I'm enjoying this cream so much and it's doing so much good to my skin that I haven't given it up even during my recent Maldivian holiday.
Holidays in the tropical sun, in fact, always tend to "tire" and mark a little my ageing skin and even the use of sunscreen with very high SPF factors is not enough: I do not tan at al (and I like a light tan), and the skin often suffers from the heaviness of the product and tends to look a little dull.
This anti-wrinkle moisturizing cream contains an SPF factor of 25 only (but it also exists in a version without SPF if you prefer to use a separate sunscreen) but applied consistently and several times a day it has proven to be really gorgeous and has made my skin super hydrated, as you can see from this photo:
Thanks to this anti-wrinkle cream of Ceravé, during my holiday in the Maldives my 53 years old skin has not suffered…
In short, for once I can say that this product has convinced me at 110%, doing a great deal of good to my skin. I will never leave it again!
PROS
Exceptional moisturizing power
Ease of absorption
Great nourishing power
Low price: here you find it at a great price
Available in a version with SPF 25, very convenient even on holiday
A packaging that perfectly protects the product from light and external agents
CONS
Another excellent anti aging cream for the day, rich in thermal water, for skin that remains intensely hydrated for a long time. Its creamy and nourishing texture with a velvety touch leaves the skin soft and supple all day long.
It also exists in a lighter version, but if you are over 40 years old and do not have particularly oily skin, I recommend the rich version directly. Which, however, leaves no trace of heaviness or greasiness.
This cream is also available with SPF 20, very convenient as a 2-in-1 product (I have used it often on holiday).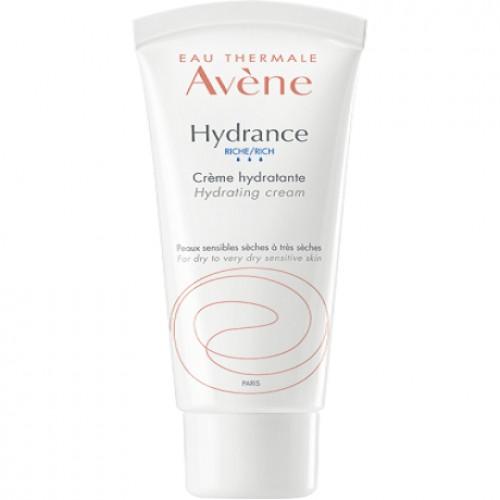 PROS
Very pleasant cream and easy to absorb
Ideal for sensitive skin
Good elasticizing power
Low price: see here
Available also with

SPF 20

, practical on holiday
CONS
Slightly more "watery" and light than the previous one, ideal for summer. If used in summer, it should be reapplied slightly more often than its "competitor" Ceravé.
This cream moisturizes the skin intensely for 72 hours. Enriched with Estée Lauder's Super Anti-Oxidant Complex to combat external aggressions, particularly pollution.
I have used two jars in a row of this cream and I can say that it nourishes the skin well without weighing it down and is quickly absorbed letting it breathe well. In general, the feeling is that of a skin that is fresher, smoother and also a little brighter.
PROS
Extremely pleasant on the skin
Fast absorption
Luxurious packaging
Antioxidant power
Available in two sizes: 30 and 50 ml (convenient for testing the product or for travelers)
CONS
I used this cream all last winter, during the day, even in the mountains. It was given to me at Christmas because I love very much the whole Vinosource line, which I find extremely pleasant and soothing.
The soothing effect is really good, making this cream also suitable as a "mask", for example after exposure to the cold or the sun. It also smells wonderful!
PROS
Strong soothing effect on the skin
If desired, it can be integrated with other products of the Vinosource line
Good plumping effect
Antioxidant power
Low to medium price for a premium product
Suitable for skins that tend to blush easily
CONS
Jar pack, does not protect the content very well from external agents
It moisturizes your skin very well. But maybe it's not really an SOS product or a particularly rich cream, as the name suggests.
5 – YVES SAINT LAURENT TOP SECRETS INSTANT MOISTURE GLOW
I left for last this product that I had to test recently. Lately , buying a YSL perfume, I received a gift of a mini size of 15 ml and I used it all, down to the last drop!
I really liked the moisturizing power, but above all enlightening power of this product, which I would call a bit of a "hybrid" between an anti-wrinkle serum or cream and a sort of "primer" or skin preparation product.
It lends itself to daily use, especially in periods when the skin appears not very bright and moisturized. But I think it's perfect even before an evening, when you remove makeup and then make up again.
Together with the Ceravé cream, this product currently forms my "winning team" in terms of the best anti aging moisturizing creams for the day.
PROS
Powerful illuminating effect
It also replaces the primer, preparing the skin for makeup
Luxurious and chic packaging
Pleasant sensation of freshness on the skin
Lasts for a long time (a very small quantity is enough)
Absorbs well, leaving the skin "dry"
CONS
WHY IS IT IMPORTANT TO USE THE BEST ANTI AGING CREAM YOU CAN AFFORD?
The best anti aging creams on the market today contain ingredients and active substances that aim to act on all those factors that cause or promote the onset of wrinkles and other signs of aging.
Depending on the use for which a particular anti-wrinkle cream is produced, it will be formulated with a combination of different ingredients.
The main active substances contained in the best anti-wrinkle creams on the market today, in any case, are:
nutrients
moisturizers
antioxidant substances
substances that stimulate microcirculation
sometimes redensifying substances
Using a moisturizer is important from a young age as a prevention, but it becomes essential as a first anti aging measure after 40, not to end up with dehydrated and dull skin, as happens to many women who have not paid any attention to the skin and have to deal with wrinkles, blemishes and dull skin.
Science shows that skin, composed of living cells, needs to be nourished, also with nutrients contained in good cosmetics.
Because we are made of water, hydration is important and the skin needs water to stay relaxed and radiant.
An excellent moisturizing cream, together with the use of sunscreen, is therefore the first and most important anti-ageing gesture, because it allows you to moisturize and relax the skin's features, thus eliminating wrinkles and keeping it soft and supple for a long time.
IN SHORT, THE BENEFITS OF USING A GOOD ANTI AGING CREAM TO MOISTURIZE YOUR SKIN EVERY DAY ARE:
A more turgid skin
Prevention of the signs of ageing
A more elastic skin
Less wrinkles and other age signs
Make-up "holds" better on the skin
The skin maintains natural moisture better and longer
WHEN TO USE ANTI AGING CREAM IN THE DAYTIME?
Ideally, the anti-wrinkle cream for the day should be applied after cleansing with cleansing milk and tonic (or with other systems you prefer) and the application of a good serum (there are many, I for example in the morning I use THIS and THIS), but before make-up. See here for a review of the best anti aging serums I've used so far.
IN CONCLUSION:
Regularly using a good anti-wrinkle moisturizing cream is essential to maintain your beauty for a long time!
In this post I have reported the anti aging creams that, according to my personal experience as a consumer who tries to get as much information as possible and to evaluate every product with his own head, are the best hydrating anti aging creams on the market for the day. I recommend them all: choose carefully the one that best suits your skin!
---